Here are some super creative do-it-yourself save the date ideas. We've collecected our favs but have left the save the date videos for another post. All of the posts that we've linked to give detailed instructions and save the date templates. Enjoy!
We love the simplicity of these vintage postcard save the dates. They look amazing, are easy to put together and can be done for minimal cost!

Definitely not as easy as the postcards, but these balloon save-the-dates are amazing.

There are a bunch of options for how to put together pencil us in save-the-dates.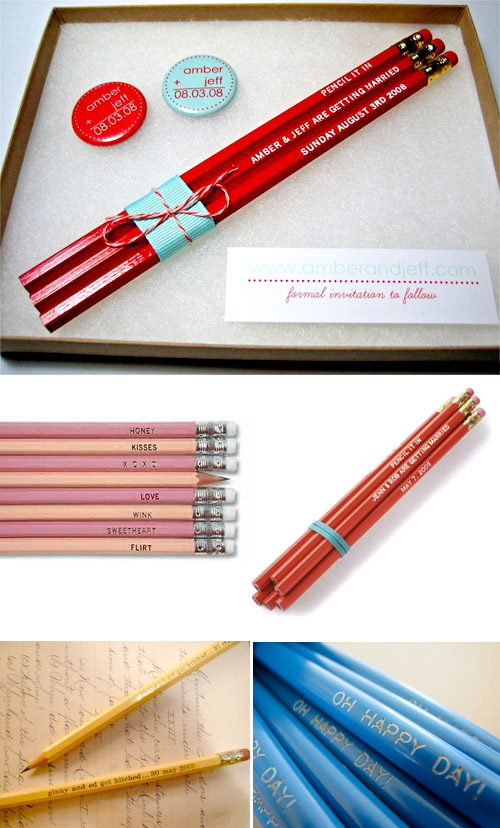 What's that? This is the cutest save the date idea that you've seen: See Sparks Fly Save-the-Dates? We know!

If you're a kid at heart then you will love these encrypted save-the-dates!