So you're considering sending out save the date cards but you want to find a card that fits your style and won't break the bank.
The GOOD NEWS:
We've scoured the interwebs for the most interesting winter wedding save the date cards and put together a list of the 10 best.
THE BAD NEWS:
Honestly, there is no bad news in this post, just wonderful winter save the dates.
Without further ado, here are 10 of our favourite winter themed save the dates (click the image for more info):

You know what they say: birds of a feather flock together. This amazing save the date definitely says that (click the image for more info):

Check out this super cute winter save the date card (click the image for more info):

When penguins find a mate, they stay together forever (click the image for more info):

An elegant winter themed save the date (click the image for more info):

If you're a fan of cute puns, you can't deny this save the date (click the image for more info):

A winter wonderland (click the image for more info):

A very clean design with some character (click the image for more info):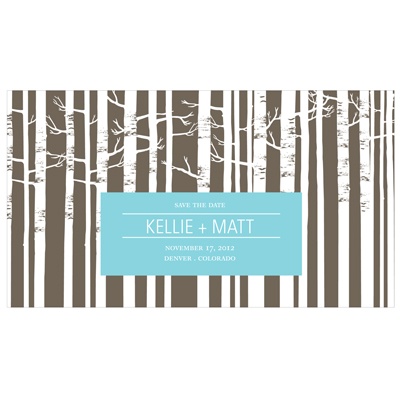 If you want to include some photos of you and your beau then this card is the one for you (click the image for more info):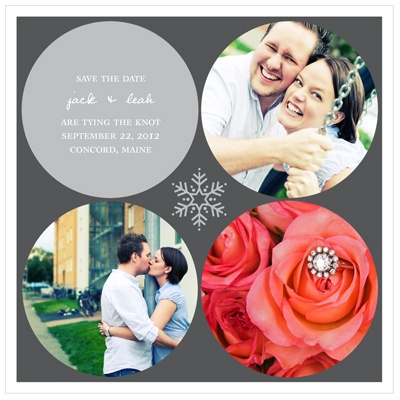 A simple but elegant winter save the date card – although I think it's pretty unlikely that the guests of this wedding in Miami will be seeing snow flakes (click the image for more info):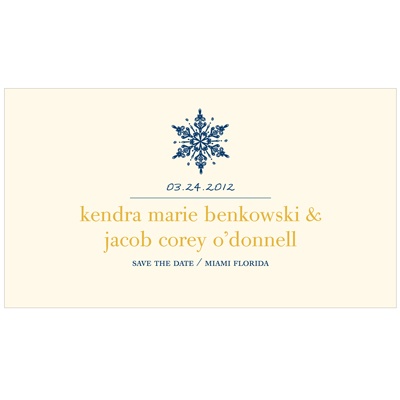 Have you seen our Ultimate Save the Date Guide yet? Check it out: Save the Dates